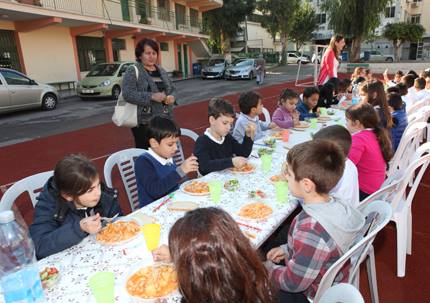 The all-day Nursery and Primary School Eleneio is the eighth in the series, but the first in the Nicosia District to launch the operation of our programme "I Cook and I Offer".
All school children now enjoy freshly cooked food from their mothers in the school kitchen. The Bank of Cyprus which has funded the design, equipment and operation of the kitchen gives us with its generous sponsorship the ability to operate our program in another 4 schools soon, and has already funded the kitchen in the village of Erimi .
By January, when the children are back from the Christmas holidays, the "I Cook and I offer" programme will operate in 16 schools all over Cyprus.
We thank from our heart the people and organizations who support us.