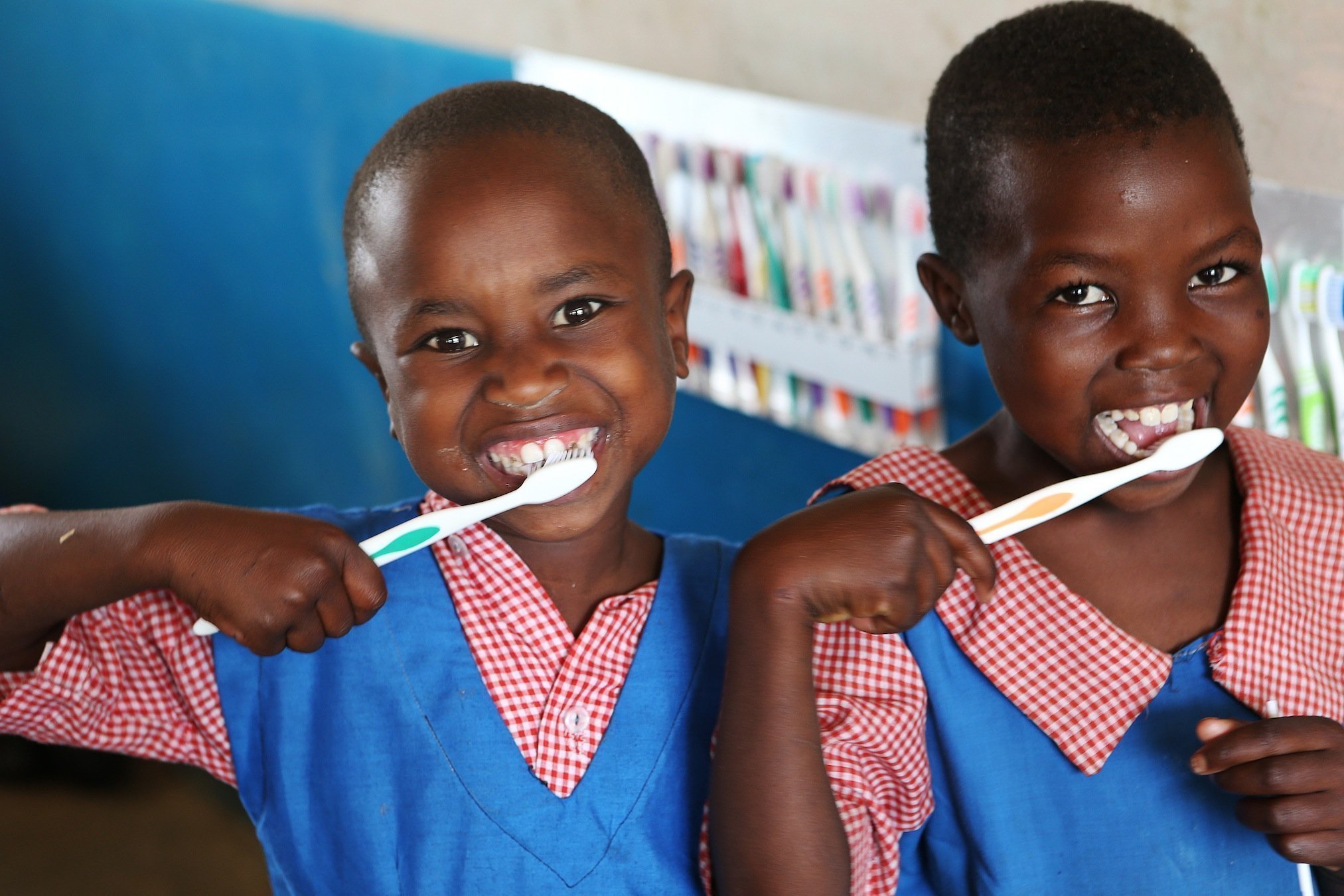 During our March 2015 medical mission in Kenya 
a new joined effort targeting dental health for children in Western Kenya, where this kind of care is non existent, was initiated in two schools in remote areas: namely KIMEREK and KESENGEI nursery and primary schools. The "Sophia Foundation for Children" provided the stands for toothbrushes for the classrooms, while the MCC provided the toothbrushes for the whole year, so that the children can now brush their teeth everyday in school. At the same time, the MCC trained the teachers as well as the children, and explained the importance of tooth brushing for the general health of a child.
We thank Marinos Kleanthous for making and offering the tooth brush stands for 20 classes, for more than 1000 children.