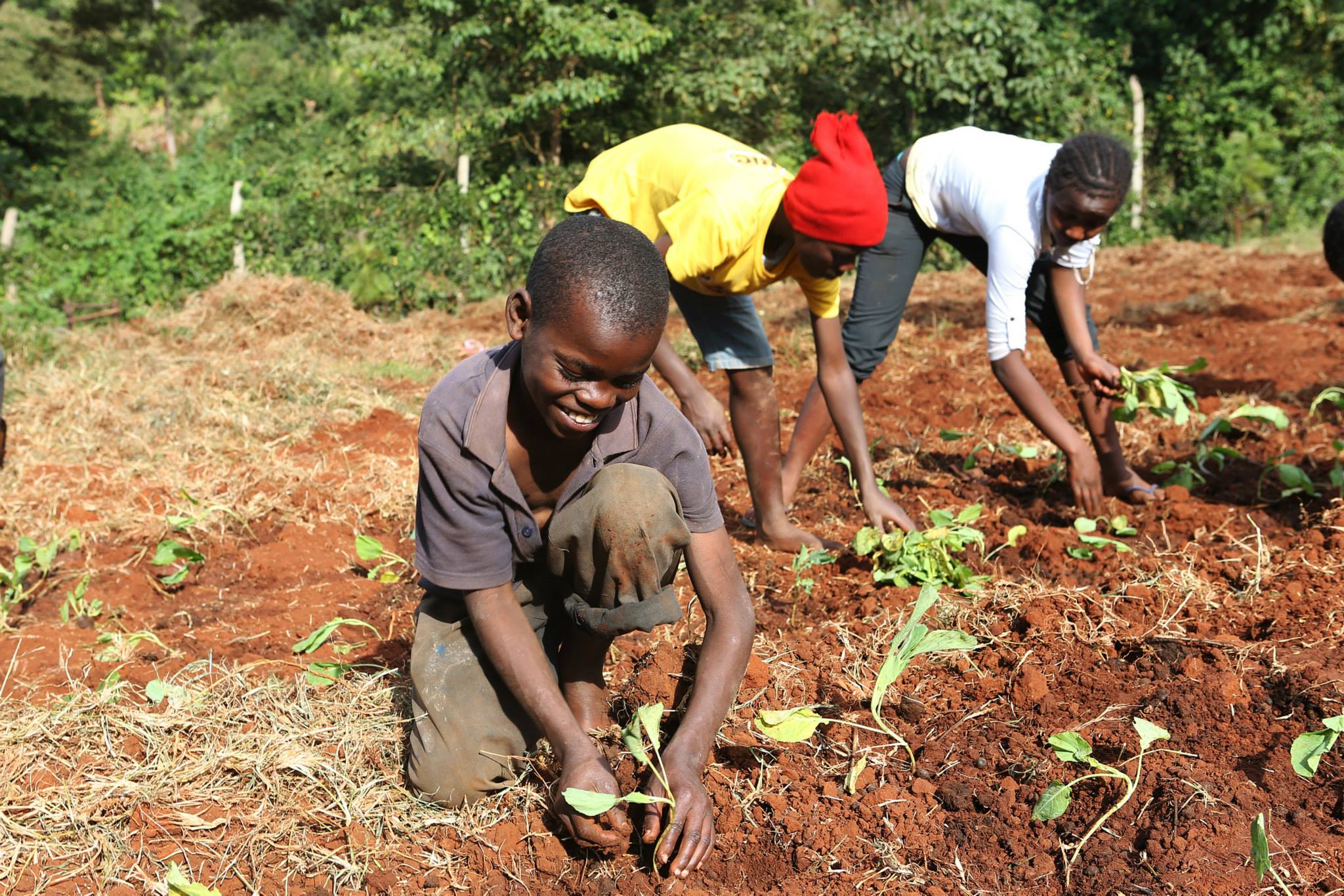 With this slogan the volunteers of the Sophia Foundation for Children planted fruit trees and vegetables in the garden of the ' Makarios children's home' in Kenya.
The children were thrilled and participated with great enthusiasm. More than 3,500 vegetables were planted and now our orchard has more than 30 fruit trees.
A wooden container for compost is also placed and children now can learn about the importance of keeping our Home 'green' and the benefits of preserving and protecting the environment! LET'S HOPE THAT IN 2 MONTHS OUR CHILDREN WILL BE ABLE TO EAT spinach, tomatoes,onions and cabbage WHICH THEY THEMSEIVES MANAGED TO PLANT AND GROW!