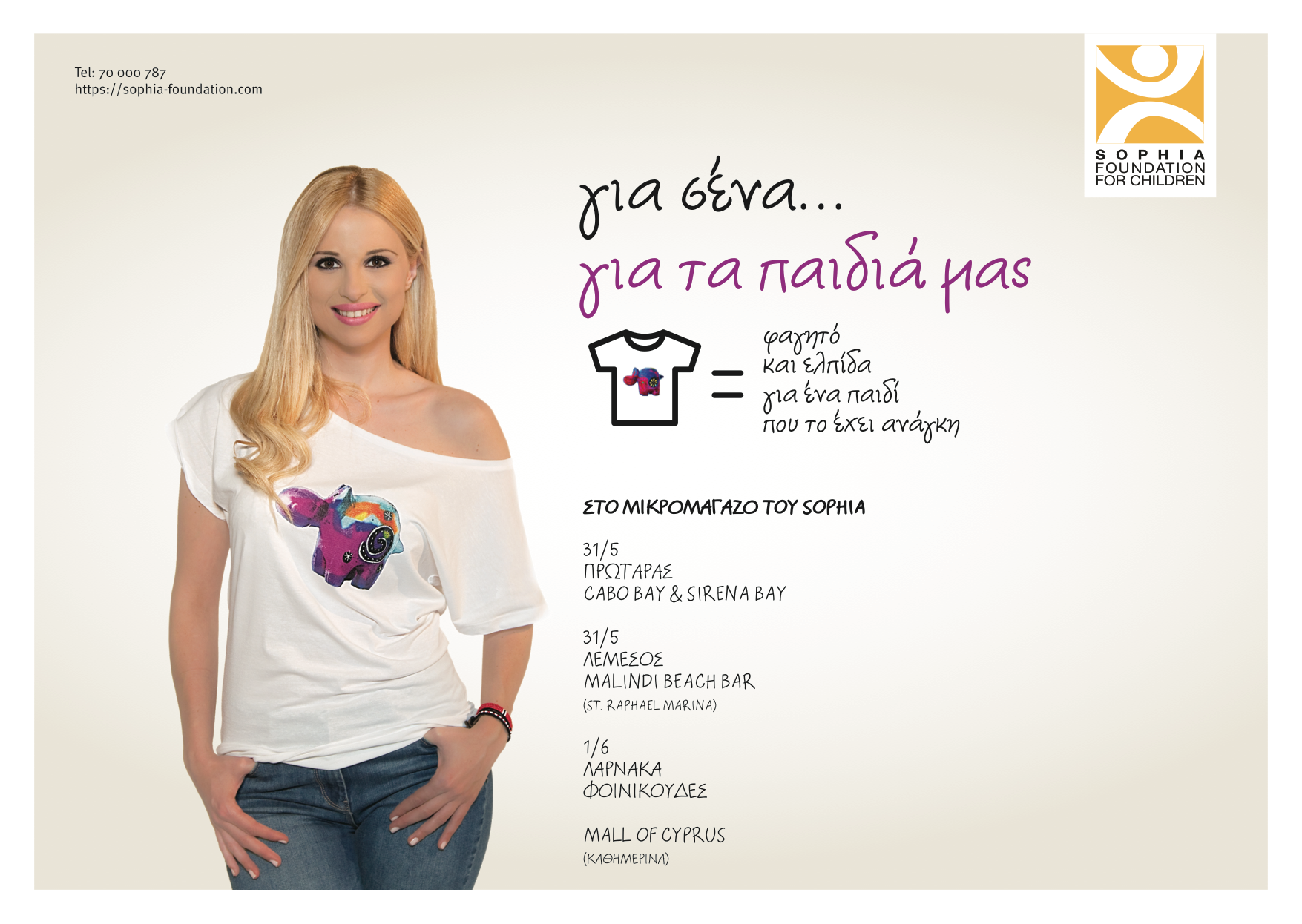 The summer t-shirts of the "Sophia", with our well known hippos as well as stars and zebras, are waiting for you at our "Mikromagazo", our stand at "The Mall of Cyprus". Full of love, our t-shirts come in different styles for men, women and children. This new item of our "Mikromagazo" was created to offer our friends yet another joyful opportunity to support our children, by getting something special while its purchase translates into many meals for our children in need.
We thank Anastasios Motitis for some of the designs and a special thank you from our heart to our friend and supporter Christiana Aristotelous for helping us with our advertising spot and for launching our t-shirts at her program "Gia Sena" yesterday with her whole team wearing them with such love and joy! We also want to thank Elina Antoniou for editing our advertising spot
Come and take a look at them. Do it for you… Do it for our children!